Research Associate Professor Jill Haszard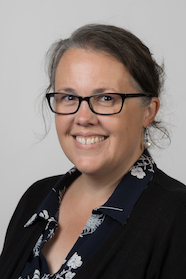 Contact Details
University Links
Position

Research Associate Professor (Biostatistician)

Qualifications

BSc BBiomedSc PGDip(Biostats) MSc PhD

Research summary

A biostatistician specialising in nutrition, growth, and time-use.
Research
Jill Haszard has been employed by the university as a biostatistician since 2013, when she graduated from her PhD in Human Nutrition. She has particular expertise in paediatric research along with dietary assessment, feeding practices, physical activity, sleep, and body composition.
Jill has experience with a variety of study designs including surveys, randomised controlled trials, cross-over trials, longitudinal observational studies, and validation projects. She collaborates with a wide variety of researchers and co-supervises several PhD students.