Professor Anna Ranta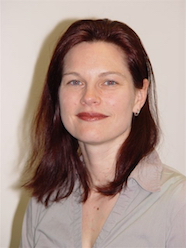 Contact Details
Phone

+64 4 806 1031

Email
Position

Professor and Head of Department

Department

Department of Medicine (Wellington)

Qualifications

MD PhD FRACP

Research summary

Stroke
Research
Professor Ranta's research focuses on stroke and transient ischemic attack (TIA) epidemiology and service delivery optimisation, service integration, health equity, and knowledge translation.
She is the PI of the ongoing REGIONS Care Study. This is a nationwide HRC funded project (HRC 17/037 -$1.2 million)) that incorporates a stroke audit of NZ stroke services (acute and rehabilitation) and extended 1-year follow-up and data linkage with administrative data and focus groups to explore ethnic and geographic inequities in stroke care access and outcomes. The results of this project will advise future NZ stroke strategy to achieve the best outcomes for people with stroke.
She is also the co-PI for the B-SAFE Clinical Trial. This is a nationwide HRC funded project (HRC 16/330) looking at the impact of electronic decision support and the use of cardiac biomarkers on appropriate anticoagulation and patient outcomes. This study is specifically looking at patients with atrial fibrillation managed in primary care.
She is a named investigator for the Take Charge after Stroke. This is a nationwide HRC funded project (HRC 15/297) looking at the impact of motivational interviewing following stroke on stroke outcomes. Role on project: Co-investigator Other ongoing project topics include telestroke, secondary prevention following TIA, blood pressure optimisation following stroke, epidemiology of genetic muscle disorders, international collaboration in neuro and stroke epidemiology (GBD), and international stroke service provision (Lancet Commission for Stroke).