Associate Professor Dianne Sika-Paotonu CQS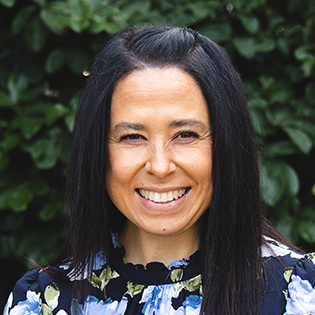 Contact Details
Phone

+64 4 832 3116

Email
University Links
Position

Associate Professor Biomedical / Health Sciences (Immunology), Associate Dean (Pacific)

Department

Dean's Department (Wellington)

Qualifications

Cert AT(AIT) DPH(Otago) BSc BBMedSc PGCertEdPD PGDipHELT MBMEDSC(Hons) PhD(VUW)

Research summary

Immunology, Cancer, Acute Rheumatic Fever, Rheumatic Heart Disease, COVID-19, Pacific health
Research
Dr Dianne Sika-Paotonu is an Immunologist, Associate Professor in the Dean's Department, Fulbright Scholar, Associate Dean (Pacific) / Head of the Pacific Office at the University of Otago, Wellington.
Dianne is an experienced and qualified educator and science communicator, teaching and supervising undergraduate and postgraduate students in the tertiary setting over many years. She is leading research in drug design for rheumatic fever and rheumatic heart disease prevention, heart health equity and infectious diseases, early cancer detection for vulnerable communities, and collaborating together with Pacific and Māori communities in Aotearoa New Zealand and the Pacific Region.
She has also established, competitively funded research collaborations leading as Principal Investigator across multiple projects nationally and internationally working with collaborators in Australia, USA and Pacific Regional countries such as Samoa, Tonga, Cook Islands. Her leadership contributions to these interdisciplinary research projects are scientific based, equity focused and inclusivity driven utilising her Pacific health, scientific and immunological expertise.
Dianne regularly presents at national and international scientific conferences that has included the American Association of Immunologists and Australasian Society of Immunology meetings. She has also been awarded numerous awards relating to her research work and science communication efforts. She has service and leadership responsibilities within the Pacific community and has received HRC Pacific Emerging Researcher and Sir Thomas Davis Te Patu Kite Rangi Ariki Health Research Fellowships.
Dianne sits on local, national and international groups and committees and functions as chair and/or convenor for related research advisory groups, and also for funding research committees. In the past, Dianne worked at the Telethon Kids Institute in Perth Western Australia as the Scientific Lead for the Penicillin Research programme within the Group A Streptococcal Disease team based at the Wesfarmers Centre for Vaccines and Infectious Diseases.
Dianne completed her PhD in Biomedical Science specialising in Immunology at the Malaghan Institute of Medical Research based at Victoria University of Wellington. While there, Dianne was a member of the cancer vaccines team and undertook work that explored the modification of these vaccines to generate stronger immune responses against cancer. Her work showed that increased numbers of cancer-killing immune cells could be generated when synthetic compounds that mimic infected tissue were incorporated into the cancer vaccine preparation. Her work also highlighted the role of specific sub-populations of immune cells in generating these cancer killing immune responses. Dianne's work overall aimed to improve of the potency of these cancer vaccines for the treatment of all cancers.
Additional details
Dianne has received numerous awards for her research work, including the Cranwell Medal, MacDiarmid New Zealand Young Scientist of the Year-Advancing Human Health & Wellbeing, Colmar Brunton Research Excellence Award, Australasian Society of Immunology BD Science Communication award, Asia Pacific Science Technology Studies Networks New Contributions to Science Technology & Innovation Award-Indigenous studies and the Australasian Society of Immunology Buck Memorial Award among others.
Dianne was also recipient of the Royal Order Award the Most Illustrious Royal Order of Queen Salote Tupou III-Commander, awarded by the late King George Tupou V of Tonga in recognition of scientific achievement.