Professor Gillian Abel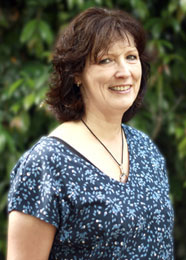 Contact Details
Phone

+64 3 364 3619

Email
Position

Professor and Head of Department

Department

Department of Population Health (Christchurch)

Qualifications

MPH DipTech DPH, PhD

Research summary

Vulnerable populations
Research
Professor Gillian Abel's early background was in haematology before taking a career change to public health. She joined the Department of Public Health and General Practice at the University of Otago, Christchurch in 1997 and holds a PhD in public health from this University.
Gillian is expert in mixed methods research using community-based participatory approaches. Her research focuses on vulnerable populations such as sex workers, vulnerable youth and Pacific people. Sex work is a field in which she has extensive expertise. Her research in this field is firmly located in public health but she applies a sociological lens by analysing data in the context of structural opportunities and constraints faced by sex workers, drawing on concepts of stigma; theories of social exclusion; theories of risk; and feminist theories.
She led a large Health Research Council funded national research project looking at the impact of the Prostitution Reform Act (2003) on the health and safety of sex workers and this study has been influential in informing policy both in New Zealand and internationally. She is currently a collaborator on a large Canadian team project looking at vulnerabilities in the Canadian sex industry.
Gillian teaches two papers in the post-graduate Diploma in Public Health and also teaches into the undergraduate medical programme. She has supervised many students on a variety of public health and health sciences topics.
She is particularly keen to supervise Masters and PhD students with an interest in
Vulnerable or stigmatised population groups
Community-based research approaches
Qualitative and mixed methods research approaches