Dr Francesc March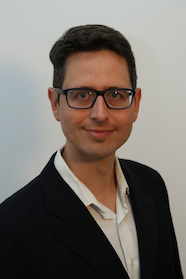 Contact Details
Phone

+64 3 474 0999

Email
University Links
Position

Senior Lecturer

Qualifications

MD PhD MS MMed FEBO FICO FICS DISSO MRCS MBA

Research summary

Ophthalmology, glaucoma, retina, innovation

Teaching

Undergraduate:

MB ChB programme (years 3–6)
Supervision of Bachelor of Medical Science (Honours) students
Supervision of Summer Research Scholarship students

Postgraduate:

Postgraduate Diploma in Ophthalmic Basic Sciences (Ophthalmic Physiology course convenor)
Supervision of RANZCO Vocational Trainee Registrars
Co-ordination of Dunedin Ophthalmology Clinical Course (Preparing senior Ophthalmology registrars for RANZCO Advanced Clinical Examination)
Supervision of Master of Ophthalmology candidates

Clinical

Consultant Ophthalmologist, Dunedin Hospital. Subspecialist interest in assessment and treatment of surgical and medical retina, glaucoma, and cataract.
Research
Francesc March is a New Zealand and internationally trained Ophthalmologist.
Dr March is a consultant eye surgeon at the Dunedin Hospital. He has worked in all areas of Ophthalmology for over 16 years. He trained in ophthalmology with a special interest in retina, glaucoma, and complex cataracts. March graduated with a Doctor of Medicine specializing in Ophthalmology with a Master's and PhD in eye research.
He has specialist skills in complex cataract surgery, retinal detachment, macular diseases, glaucoma, and treatment of eye injuries. His area of special expertise is in retinal diseases, having spent over three years undergoing specific training (commonly referred to as fellowship).
Dr March has also undertaken further one year fellowships in both glaucoma and cataract. His fellowship training was in both New Zealand and overseas in Europe and North America.
Dr March is interested in how vision loss and retinal diseases occur in the population and how medical services can be better organized to deliver the best clinical care. He does research, having published several papers in peer-reviewed journals on various aspects of eye disease. Additionally, he has worked as an investigator in international clinical. He participates in national and international congresses.