Dr Xaviour Walker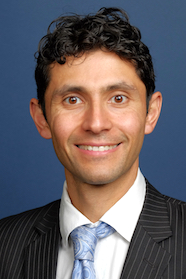 Contact Details
Position

Geriatrician, Associate Dean Pacific

Department

Department of Medicine (Dunedin)

Qualifications

MB ChB MPH DTM&H FRACP

Research summary

Healthy ageing, geriatrics, Pacific Island health, medical education

Teaching

MICN 2-6: Pacific Island mentor and tutor
MICN 4: Clinical teaching, lectures, tutorials and examiner
MICN 6: Clinical teaching, lectures and tutorials

Memberships

Associate Dean Pacific, Division of Health Sciences
American Geriatrics Society
American College of Preventive Medicine
American College of Physicians
Chair, Kiwi Leadership Network USA
Pacific Leadership Group
Older Persons Health course convenor
Takiala Pacific Leadership Network (chair)
University of Otago Senate
World Medical Association

Clinical

<ul> <li>Geriatrician and Internal Medicine Consultant</li> <li>Preventive Medicine and Public Health</li> </ul>
Research
Xaviour Walker is a graduate of the University of Otago Medical School and is triple American Board certified in Internal Medicine, Geriatric Medicine, Public Health and Preventive Medicine.
He completed his post graduate medical training from Harvard, Johns Hopkins Bloomberg School of Public Health, where he also received his Master's in Public Health, National Institutes of Health (NIH) and University of California, Irvine.
He lectures internationally on healthy ageing, preventive medicine and public health. He has research interests in healthy ageing, geriatrics, tropical medicine, Pacific Island health and workforce and medical education.
Current research studies
The Epidemiological Profile of Older Pacific Peoples in New Zealand Assessed for Home Support and Residential Care?
Additional details
Honors and Prizes
2014 - International Resident Leadership Award (Inaugural recipient) Royal College of Physicians and Surgeons, Canada
2014 - David Patton Scholarship in Preventive Medicine Johns Hopkins Bloomberg School of Public Health
2012 - Dr. Robert B. Ullian Award, Commitment to Exemplary Medical Service and Patient Care, Mount Auburn Hospital, Harvard Medical School
2012 - David Frommer M.D. Award, Senior Medical Resident who Exemplifies Traits of Dr. David Frommer Mount Auburn Hospital, Harvard Medical School
2006 - Deans Prize for Greatest Contribution to the Medical Faculty, University of Otago, New Zealand
2006 - Top Trainee Intern Teacher, University of Otago, New Zealand
2006 - Certificate for Outstanding Service and Contribution Pacific Island Health Student Professional Students' Association