Professor Jim Mann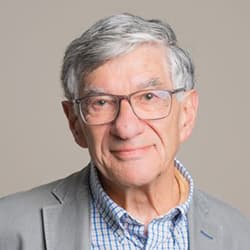 Contact Details
Phone

+64 3 470 9336

Email
Position

Professor in Human Nutrition and Medicine

Department

Department of Medicine (Dunedin)

Qualifications

DM PhD FRACP FFPHM

Research summary

Lipids and carbohydrates as they relate to coronary heart disease and diabetes; and in the field of obesity

Teaching

Human nutrition, medical, and dietetic students.

Memberships

Jim Mann has been involved with a number of international and national organisations concerned with nutrition, diabetes and cardiovascular disease, several of which he has chaired or continues to chair.

These include the Diabetes and Nutrition Study Group of the European Association for the Study of Diabetes, the Evidence Based Nutrition panel of the International Union of Nutritional Sciences (IUNS), and several WHO/FAO Expert Advisory Groups and Scientific Update Groups.

Jim was appointed to the WHO Nutrition Guidance Expert Advisory Group (NUGAG) in 2009 and the WHO Expert Advisory Panel on Nutrition in 2011.

Clinical

<p>Diabetes, lipids.</p>
Research
Jim Mann has been Professor in Human Nutrition and Medicine at the University of Otago and Consultant Physician (Endocrinology) in Dunedin Hospital for 25 years. In the preceding years he lectured at the University of Oxford and worked as a Consultant Physician in the Radcliffe Infirmary.
He is Director of the Healthier Lives National Science Challenge and is also co-Director of Edgar Diabetes and Obesity Research (EDOR), the WHO Collaborating Centre for Human Nutrition, and Principal Investigator for the Riddet Institute, a National Centre of Research Excellence at Massey University, Palmerston North.
His research has principally been in the fields of lipids and carbohydrates as they relate to coronary heart disease and diabetes and in the field of obesity. However he has also been particularly interested in the role of obesity as a cause of cancer and was a member of the Advisory Group and Panel of the World Cancer Research Fund (WCRF) which produced the recent Reports on Food, Nutrition, Physical Activity and the Prevention of Cancer, and the 2009 Policy Report, Policy and Action for Cancer Prevention.
He has been author and coauthor of over 300 papers published in peer reviewed journals and written and edited several textbooks and popular books, including the Essentials of Human Nutrition (co-edited with Professor Stewart Truswell) which was published by Oxford University Press. The fourth edition was published in 2011.
He has been involved with a number of international and national organisations concerned with nutrition, diabetes and cardiovascular disease, several of which he has chaired or continues to chair. These include the Diabetes and Nutrition Study Group of the European Association for the Study of Diabetes, the Evidence Based Nutrition Panel of the International Union of Nutritional Sciences (IUNS) and several WHO/FAO Expert Advisory Groups and Scientific Update Groups. He was appointed to the WHO Nutrition Guidance Expert Advisory Group (NUGAG) in 2009 and the WHO Expert Advisory Panel on Nutrition in 2011. In New Zealand he chaired the National Heart Foundation's Scientific Committee, the Ministry of Health Nutrition Advisory Group and the Ministry of Health National Diabetes Services Improvement Group.
As Principal Investigator he was awarded the international Bristol-Myers Squibb/Mead Johnson Unrestricted Grant for Human Nutrition, was the third recipient of the University of Otago Distinguished Research Medal in 2002, the first recipient of the Himsworth Award (Nutrition Group of the European Association for the Study of Diabetes) and in 2004 he received the Sir Charles Hercus Medal of the Royal Society of New Zealand. He was appointed a Companion of the New Zealand Order of Merit for services to Medicine in 2003. He was also awarded the Distinguished Researcher Award from the Dunedin School of Medicine for 2005.