Emeritus Professor Vicky Cameron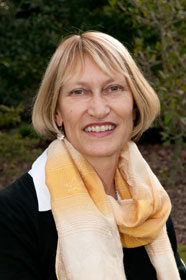 Contact Details
Position

Emeritus Professor

Department

Department of Medicine (Christchurch)

Qualifications

ONZM BSc PhD(Otago)

Research summary

Cardioendocrinology
Research
Current roles:
Deputy Dean
Group Leader, Molecular Biology Lab, Christchurch Heart Institute and Named Investigator on the current HRC Programme.
Lead Investigator on the Genetic Profiles of Healthy Volunteers for the Study of Heart Disease and the Christchurch Family Heart Study
Co-Leader of the Maori Community Heart Study
Research interests include:
Cardiovascular genetics and genomics
Gene expression and the underlying pathology in models of heart disease
Professor Cameron heads the Molecular Biology and Genetics Laboratory of the Christchurch Heart Institute, researching the influence of genomics and epigenetics in heart disease development and progression, and the association of genetic variation with clinical outcomes in New Zealand heart disease patients.
She is also investigating non-coding RNAs, such as the long, non-coding RNA (ANRIL) at chromosome 9p21, and their contribution to coronary heart disease susceptibility, as well as circulating microRNAs as novel biomarkers for prognosis after hospital admission for an acute coronary syndrome.