Dr Hamish Osborne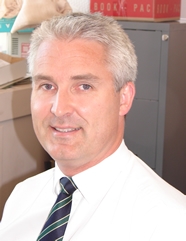 Contact Details
Position

Senior Lecturer

Department

Department of Medicine (Dunedin)

Qualifications

MB ChB FACSP

Research summary

Sports and exercise medicine
Research
My research is in the areas of clinical sport and exercise medicine, especially when the research can directly influence clinical practice. I am particularly interested in normal movement patterns and what drives them to be abnormal.
Publications
Osborne, H., Al-Sammak, A., Spyker, L., Shah, S., Fitzgerald, K., Martin, H., Roessler, D., Wilson, L., & Lyons, K. (2023). Spinal pain in undergraduate dental students at the University of Otago Faculty of Dentistry. New Zealand Dental Journal, 119(2), 75-80.
Osborne, H., & Burt, P. (2022). Including exercise prescription in the management of non-specific low back pain [Trainee focus]. Emergency Medicine Australasia. Advance online publication. doi: 10.1111/1742-6723.14076
Dupuis, F., Sole, G., Wassinger, C. A., Osborne, H., Beilmann, M., Mercier, C., … Roy, J.-S. (2021). The impact of experimental pain on shoulder movement during an arm elevated reaching task in a virtual reality environment. Physiological Reports, 9(18), e15025. doi: 10.14814/phy2.15025
Fagan, G., Osborne, H., & Schultz, M. (2021). Physical activity in patients with inflammatory bowel disease: A cross-sectional study. Inflammatory Intestinal Diseases, 6, 61-69. doi: 10.1159/000511212
Wong, S., & Osborne, H. (2020). A short report: The epidemiology of CrossFit injuries in children and adolescents. New Zealand Journal of Sports Medicine, 47(1), 39-41.