Associate Professor Paul Gardner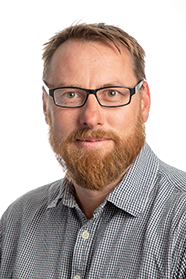 Contact Details
Phone

+64 3 479 7264

Email
University Links
Position

Associate Professor

Department

Department of Biochemistry

Qualifications

BSc(Hons) PhD
Research
The three main research strands of our group lie in (1) RNA Biology, particularly the functional characterisation of non-coding RNAs, and more recently in the impact of promiscuous RNA:RNA interactions on translation. (2) the analysis of genome variation, in particular the identification of functionally significant and convergent evolutionary signals that indicate variation of phenotypic importance. We have also used high density transposon mutagenesis and comparative genomics to characterise genomic regions of functional importance. (3) The continual evaluation and improvement of bioinformatic tools is necessary for the field to progress and to help researchers identify the right tools for their questions. We use a range of methods, including benchmarking, curation of positive and negative control datasets and meta-analysis and meta-science based approaches to find where methodological progress can be made.
For more details, see our Lab's homepage.
Funding
Our research is funded by generous support from a Rutherford Discovery Fellowship, MBIE Smart Ideas, The Marsden Fund, The Bio-Protection CoRE and The Biomolecular Interaction Centre.