Dr Chun Shen Lim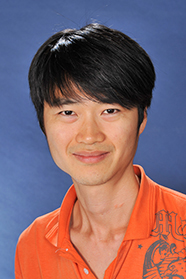 Contact Details
University Links
Position

Research Fellow

Department

Department of Biochemistry

Research summary

Genomics and bioinformatics
Research
The regulation of gene expression is critical for the normal cellular function and the development of multicellular eukaryotes. It is also important in prokaryotes and virus-infected cells.
I am establishing my research into the fundamental steps of gene expression and how these can be manipulated in experimental systems. I have been researching different aspects of gene expression and regulation since my doctoral (2015-2018) and postdoctoral research (2018-2020).
For more details, see our homepage.
Why are some genes highly expressed? Why are some proteins poorly soluble? We are investigating the key sequence features that control gene expression and protein solubility.
How does the exon-intron gene structure emerge? Most of our genes are in pieces. The existence of the intervening sequences, so called introns, is still a mystery. We are comparing the genomes of various species to probe the origin of introns and their functions.
A new role of introns? We have recently found an undescribed mechanism that regulates gene expression, through splicing and translation. This links splicing and translation, key sequential cellular processes that occur in two separate cellular compartments. We estimate that ~30% of messenger RNAs are regulated by this new mechanism. We are developing computational and experimental methods (e.g., quantitative proteomics) to study this new mechanism.
What is the role of RNA splicing in viruses? Hepatitis B virus (HBV) affect 296million people worldwide. HBV is an unusual DNA virus. HBV produces the pregenomic RNA that is retro-transcribed into genomic DNA. While the introns of most human mRNAs are completely spliced out, the introns of HBV pregenomic RNA are partially spliced. We are investigating the sequence features and cellular processes that control splicing in HBV.