Professor Richard Macknight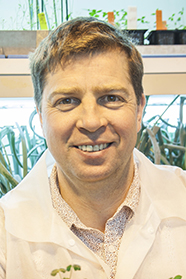 Contact Details
Phone

+64 3 479 5149

Email
University Links
Position

Professor

Department

Department of Biochemistry

Qualifications

MSc PhD(Otago)

Research summary

Molecular genetics of plant development
Research
My research group is focused on understanding plant development, in particular on how flowering time is regulated and how seeds develop. We are currently using molecular-genetic approaches to:
Investigate the regulation of flowering in Arabidopsis and in the model legume, Medicago truncatula.
Identify and characterise imprinted genes.
Discover genes involved in Arabidopsis seed development.
Identification of genes for enhanced hybrid onion production.