Dr Kunyu Li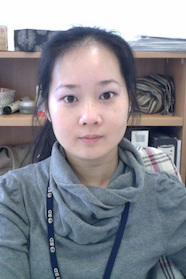 Contact Details
Phone

+64 21 155 9148

Email
Position

Research Fellow

Department

Department of Pathology (Dunedin)

Qualifications

PhD

Research summary

Immunotherapies and immunoregulation in chronic diseases

Teaching

Chemical Pathology for 200 and 300 Level MEL course

Memberships

2020: Guest Editor for the Journal of Clinical & Translational Immunology
2020: Cancer Research Institute USA
2020: Crohn's & Colitis Foundation the USA
2020: Gut Health Network, University of Otago
2019: Research Committee, Pathology Department, DSM, University of Otago
2016: Affiliate of the Maurice Wilkins Centre New Zealand
2009: Australia and New Zealand Society for Immunology

Clinical

<ul> <li>Collaboration with Professor Michael Schultz in IBD research</li> <li>Collaboration with Dr Tamara Mullaney in IBD study</li> </ul>
Research
I am an immunologist with a strong background in translational research in cancer immunotherapies, particularly cellular therapy for solid cancers.
My current research primarily focuses on Immunoregulation by both intrinsic and extrinsic factors in Chronic conditions, and how dysregulation of immune response could lead to tissue pathology. Cancer and autoimmune diseases are both chronic diseases that share common characteristics of dysregulation of immune responses to self-derived antigens. The finding of my previous research suggests that immune dysregulation in both cases could be closely linked. Thereby studying one could guide us to solve the problems or answer the questions of the other.
I am currently leading research projects in understanding tumour resistance to adoptive T-cell therapy (ACT), overcoming the limitation of ACT through genetic modification of tumour-reactive T cells, and immunoregulation by D133p53 isoform in the development and progression of inflammatory bowel disease (IBD).
I also have a longstanding interest in using Traditional Chinese Medicine to enhance immunity and treat chronic inflammation. I am currently setting up collaborations with TCM researchers in China.
Additional details
Research support
DSM Dean's Bequest Grant
New Zealand Lottery Health Research Grant
HRC Explorer Grant
Research projects available for postgraduate students
The role of D133p53 isoform in IBD
Understanding how tumour resistance to ACT arises
ACT using genetically modified T cells in solid cancer