Professor Michael Ardagh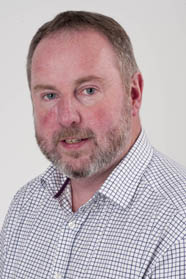 Contact Details
Position

Professor of Emergency Medicine

Department

Department of Surgery and Critical Care (Christchurch)

Qualifications

MBChB DCH (Otago) FACEM

Research summary

Emergency medicine
Research
Mike is Professor of Emergency Medicine and a specialist in the Emergency Department of Christchurch Hospital.
He has a PhD in Bioethics, with his thesis exploring decision making in resuscitation.
He convenes the Emergency Medicine teaching thread, and the 4th year undergraduate medical student attachment to surgery.
He chairs the Rhise Group (researching the health implications of seismic events), the Emergency Medicine and Nursing Research Group and is a trustee of the Emergency Care Foundation (a charitable trust which funds Emergency Medicine research).
Research interests
Earthquake injuries and health system response
Emergency Department crowding and systems
Diagnostic decision tools
The ethics of Emergency Medicine