Dr Andrew Reynolds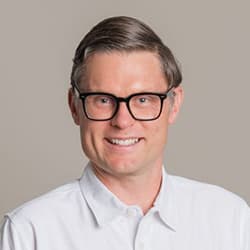 Contact Details
Position

Senior Research Fellow

Department

Department of Medicine (Dunedin)

Qualifications

BSc MSc PhD MPH

Research summary

Diet and physical activity in non-communicable disease incidence and management

Memberships

Technical adviser to the WHO Nutrition Guidance Expert Advisory Group
Member of the Dietary Guideline Development Group for the European Association for the Study of Diabetes
Associate investigator of the Riddet Centre of Research Excellence
Member of the Expert Nutrition Policy Advisory Group of the Heart Foundation
Member of the Oceanic Nutrition Leadership Platform
Member of the Edgar Diabetes and Obesity Research Centre
Board member of the Otago Southland Diabetes Research Trust
Research
Dr Andrew Reynolds is a Senior Research Fellow interested in lifestyle risk factors such as what we eat and when we move, and health outcomes. Andrew has a particular interest in fibre-containing foods such as whole grains, vegetables, legumes, and whole fruit, or dietary fats and their sources.
He conducts randomised controlled trials to generate new knowledge or systematic reviews and meta analyses to synthesise current knowledge.
He is available to supervise keen students undertaking any degree type.
His current research includes:

Wholegrain intakes and the effects of food processing
Legume intakes for improved cardiometabolic risk management
Evidence-based guideline development
Cognition during carbohydrate digestion
Dietary fats and premature mortality
Dietary patterns which promote individual and planetary health
Barriers and enablers to undertaking regular physical activity
Physical activity guidelines for diabetes management
Team
Andrew works with a range of students and staff to recruit and conduct randomised controlled trials of lifestyle interventions. Current members of the team include:
Aysu Shahin
Zi-yi Kok
Lucy Anderson
Yani Remoto
Kate Collins
Kaylin Wren
Dr Nan Xin Wang