Associate Professor Dawn Coates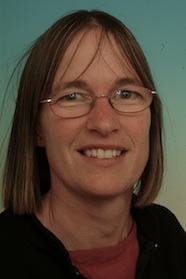 Contact Details
Phone

64 3 471 4275

Email
University Links
Position

Research Associate Professor

Qualifications

BSc PhD

Research summary

Periodontal health and disease
Research
Associate Professor Coates undertakes research into the cellular and molecular mechanisms involved in tissue growth and remodeling in relation to dental health and disease. Research involves a particular focus on angiogenesis, endoplasmic reticulum stress, multi-potent progenitor cells and osteogenesis. She has also been involved in research in the fields of dental education and workforce analysis. She is currently involved in the supervision of 5 PhD projects and one DClinDent project.
Publications
Ram, A., Duncan, W. J., Coates, D. E., Nobakht, S., Tkatchenko, T., & Milne, T. J. (2023). Bone remodelling marker expression in grafted and ungrafted sheep tooth extraction sockets: A comparative randomised study. Archives of Oral Biology, 153, 105738. doi: 10.1016/j.archoralbio.2023.105738
Jin, K., Roessler, D. M., Duncan, W. J., Waddell, J. N., & Coates, D. E. (2023). Practices of personal protective equipment use among final-year dental students: A cross sectional study. New Zealand Dental Journal, 119(1), 19-25.
Elahi, A., Duncan, W., Li, K.-C., Waddell, J. N., & Coates, D. (2023). Comparison of low and high temperature sintering for processing of bovine bone as block grafts for oral use: A biological and mechanical in vitro study. Bioengineering, 10, 473. doi: 10.3390/bioengineering10040473
Abdelmoneim, D., Porter, G., Duncan, W., Lim, K., Easingwood, R., Woodfield, T., & Coates, D. (2023). Three-dimensional evaluation of the cytotoxicity and antibacterial properties of alpha lipoic acid-capped silver nanoparticle constructs for oral applications. Nanomaterials, 13, 705. doi: 10.3390/nano13040705
Li, X., & Clark, D. E. (2023). Hollow channels scaffold in bone regenerative: A review. Journal of Biomaterials Science, Polymer Edition. Advance online publication. doi: 10.1080/09205063.2023.2181066