Associate Professor Tess Patterson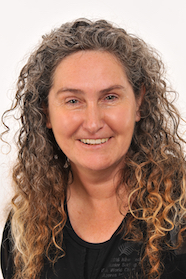 Contact Details
Phone

+64 21 279 1727

Email
Position

Associate Professor and Head of Department

Department

Department of Psychological Medicine (Dunedin)

Qualifications

BA PGDipArts PhD(Otago)

Research summary

Clinical research on sexual abuse, sexual offending, forensic interviewing, alcohol and drug disorder

Teaching

Convenor ELM2, Second- , Third- , Fourth- , Fifth-Year Medicine, CBT for registrar programme, Masters and PhD research supervision

Memberships

Member, New Zealand College of Clinical Psychologists
Member, New Zealand Psychologist Board
Vice-Chair and founding Trustee, Male Survivors of Sexual Abuse Trust - Otago
Research
Associate Professor Patterson's research interests are in applied clinical and forensic psychology domains. Her research interests focus on three broad areas:
Childhood sexual abuse, the impact of sexual abuse, treatment, and investigative interviewing of those who may have been sexually abused
Harmful sexual behaviour and sexual offending, the developmental pathways to adolescent harmful sexual behaviour ,and male versus female sexual offending
Alcohol and drug treatment outcomes, evaluation of treatment programmes, and relapse and recovery
Associate Professor Patterson's research interests in sexual abuse and offending are mirrored in her clinical work. Since 2010 she has worked as a specialist clinical psychologist assessing and treating adolescents and adults who have sexually harmed or offended. In this role she advises and informs legal practitioners, courts, Corrections, CYF social workers, teachers, other practising psychologists / psychiatrists, is called upon as a court witness, and provides comprehensive risk assessments. She is also an ACC registered health provider.