Dr Torsten Kleffmann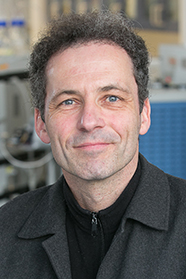 Contact Details
Phone

+64 3 479 7867

Email
Position

Senior Research Fellow

Department

Department of Biochemistry

Qualifications

MSc PhD

Research summary

Mass spectrometry-based proteomics and protein analysis
Research
My research interests are mostly in mass spectrometry-based protein analysis and proteome research on various biological systems. At present my main function is the management of the Centre for Protein Research.
Therefore my major focus is on method establishment and method development rather than on individual research projects.
However I am involved in various research projects in the field of mass spectrometry-based proteome/protein research and new collaborations are emerging at present which will result in more definable projects and research interests in the future.