Dr Emily Gray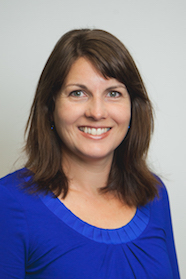 Contact Details
Phone

+64 3 479 7936

Email
University Links
Position

Lecturer

Qualifications

BPhty PGDipSportsMed PGCert Higher Education PhD

Research summary

Improving access to cardiac rehabilitation and empowering people to engage in physical activity

Teaching

Undergraduate cardiopulmonary physiotherapy
Undergraduate physical activity (including exercise prescription) for physiotherapy practice
Research supervision
Use of simulation to prepare students for clinical practice in the inpatient / hospital setting

Memberships

PNZ Cardiorespiratory Special Interest Group member
Cardiac Society of Australia and New Zealand (CSANZ) member
Otago PNZ branch committee member (Education Officer)

Clinical

Inpatient / acute cardiorespiratory physiotherapy
Research
As a cardiorespiratory physiotherapist and researcher Emily is passionate about empowering people to engage in physical activity, particularly those who have undergone cardiac surgery. Key areas of interest are ensuring that cardiac rehabilitation services are accessible, as well as being person and whānau centered.
Emily's research also focuses on looking for innovative ways to incorporate self-management support principles into acute care management and cardiac rehabilitation. Emily values collaboration with end users, including patients and their whānau, and health care professionals to ensure that interventions are designed to meet the needs of patients and can be implemented in the clinical and real-world setting.
Current research projects
Exploring the perspectives and experiences of informal caregivers of supporting their spouse or family / whānau member to engage in physical activity following hospital discharge after cardiac surgery.
Previous research projects
Exploring people's perspectives and experiences of engaging in physical activity during the early recovery period following coronary artery bypass graft (CABG) surgery
Preparation and support for physical activity following hospital discharge after CABG surgery: A survey of current practice in New Zealand
Development of a self-management support programme to prepare and support people to engage in physical activity following hospital discharge after CABG surgery